Little Brown Doggie; Dog Walking and Pet Sitting in Ferryhill, County Durham – DL17
Links

Little Brown Doggie; Dog Walking & Pet Sitting in Ferryhill, Durham
---
"Spring in Ferryhill" by Colin Smith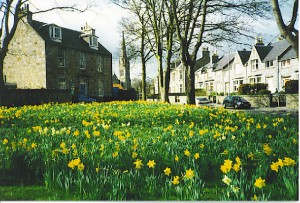 Ferryhill Carrs Nature Reserve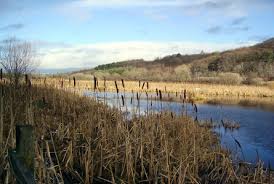 ---
About Ferryhill
With a population of around 11,650 people, Ferryhill is the 8th biggest town in County Durham. In medieval times Ferryhill was a thriving agricultural village and in the 1800's Ferryhill's first railway and blast furnace was laid and constructed. With the opening of Ferryhill's two main colleries – Dean and Chapter Colliery and Mainsforth Colliery in the 1900's, Ferryhill's population rose from around 1,000 to 10,000 in little over ten years and grew dramatically as a mining town.
Ferryhill Carrs Nature Reserve
In 2003, the area on the eastern edge of Ferryhill, County Durham – adjacent to East Coast Main Line Railway, was officially declared and designated a Local Nature Reserve through the authority of Sedgefield Borough Council.
Ferryhill Carrs is an extremely popular place for dog walkers. It boasts ancient semi-natural woodland, calcarous and marshy grassland, scrub habitats, an open water area and a vast amount of fen (carrs) and reeds. Ferryhill Carrs nature reserve is also a haven for many bird species including willow warbler, blackcap, sparrowhawk, linnet, reedbunting, lesser white throat and yellow hammer.
How to get to Ferryhill Carrs Nature Reserve
Although it is a popular area for many – particularly dog walkers – anyone living just outside or new to the area would be forgiven for not knowing the location or maybe even the existence of Ferryhill Carrs Nature Reserve!
If therefore, you're looking for new places to walk your dog or are just keen on having a look, you can reach Ferryhill Carrs either by following the public right of way from the junction of Wood Lane/Cleves Avenue, or take the path directly across the field from Cleves Avenue/Belsay Close. If you're planning on taking the latter route, remember to stick to the footpaths, as you will be crossing private farmland.
Little Brown Doggie; Dog Walking and Pet Sitting in Coxhoe, County Durham – DH6
Little Brown Doggie; Dog Walking and Pet Sitting in Sedgefield, County Durham – TS21
Little Brown Doggie; Dog Walking and Pet Sitting in Ferryhill, County Durham – DL17
Little Brown Doggie; Dog Walking and Pet Sitting in Bowburn, County Durham – DH6
Little Brown Doggie; Dog Walking and Pet Sitting in Spennymoor, County Durham – DL16