Pet Sitting in your home
Little Brown Doggie pet sitting visits are an extremely flexible option for pet care, suitable for all types of animals & birds.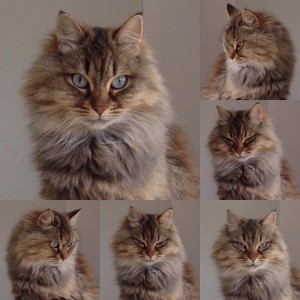 What is a pet sitter?
A pet sitter is somebody who visits your home or garden to look after and care for your pets or animals, whatever the reason for your absence.
Should I use a pet sitter?
Pet sitting visits are highly tailored to suit the specific needs of you and your pet, but to give you an idea of how Little Brown Doggie pet sitting visits are often used:
---
Puppy Visits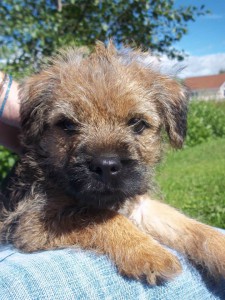 We provide Puppy visits to break up time spent alone, assist with toilet training and to play games. Once your puppy is fully vaccinated, very short dog walks are slowly introduced. We work alongside you in lead training and socialisation. We can update you by text so you don't need to worry about your little one whilst he or she in our care!
Elderly or infirm pets
Elderly or infirm pets who may need special care, toilet breaks, or medication are well suited to care provided by pet visits. If your dog can only manage 5-10mins of exercise, we are very happy to accommodated this in a pet visit. Once again, we can update you by text after we have visited so that you can have peace of mind.
Rescue Dogs
Rescue Dogs who have previously been in kennel environments, or who have anxiety or behavioural issues are particularly suited to pet sitting visits.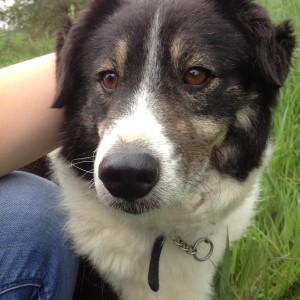 Often a strong bond can be developed between myself and your pet so that there is a minimum of upset or anxiety caused by your absence.
Pet sitting visits have enabled some of my clients with Rescue dogs to take holidays they never previously thought possible!
---
Cat Sitting
Cats or dogs who would just prefer to stay in their own home whilst you are absent on holiday, or if you have family or work commitments.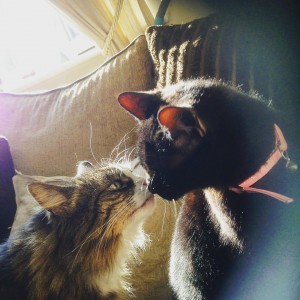 Small Animals
Small animals such as Rabbits and Guinea Pigs which are difficult to move, and who are also very sensitive to changes can be cared for in this way. If you have many animals due to breeding or rescue, pet sitting visits can be an extremely helpful option for you!
Pet Birds / Garden Livestock
Pet birds or garden livestock such as Chickens often fare very badly if they are moved or if their routine is disrupted. As an experienced bird keeper myself, I well know that stress to birds in particular can be a killer in its own right. Pet sitting visits enables birds to remain in their home environment to be cared for, this is particularly useful if you keep or breed many birds.
---
How long are Pet Sitting visits?
Little Brown Doggie Pet Sitting visits are generally for 25 minutes (we are happy to do longer visits by arrangement), and can include the care of up to two dogs from the same household, or three cats from the same household. This can often work out to be a cheaper option than paying per pet at kennels and catteries. Please refer to our Prices page for more details.
Advantages of using a Pet Sitter
For some, using our pet sitting services has been a means of keeping their family pet, and has saved much heartache when changes in a family situation, health, or a new job has meant that re-homing a much loved family member has seemed like the only option. We are extremely happy to provide services to dogs and cats who have loving homes, but whose owners just need a little bit of extra help!
Aside from the obvious benefits of keeping your pet calm, stress-free and happy, if you are going on holiday there are additional benefits of allowing us to care for your pet!
Home Security
Having somebody coming and going from your home regularly means that your property will be still look inhabited and therefore be more secure. We can open & close curtains, turn lights on and off, keep your doorway clear of mail, and take your bins in or out! We can also water plants!
If we are a key holder to your home, we can help if you lock yourself out or lose your keys! Generally there is a small charge for this service to cover fuel costs, but we have helped many of our clients out in this way! Little Brown Doggie treats your security and privacy with the utmost respect. Please see the terms and conditions page for more details about our key & security policy.
Peace of mind
Little Brown Doggie provide text updates for all of our pet sitting clients. We have found this to be the best way to keep you informed to provide you with peace of mind, especially if you are at work or are on holiday. We also regularly update our Facebook  page.
---
How do I use your services?
To discuss your requirements, we will arrange a free consultation with you. This is a friendly chat, with no obligation, which allows us to meet you and your pet/s. We will show you our insurance and CRB check documentation, and talk to you about your individual requirements, determining the care you need for your pet. Please refer to our prices page as a guide for charges. If you would like to get in touch with us you can use the Contact page, or call Carla on 0773 684 8228
Please note: Little Brown Doggie does not recommend leaving a dog alone for more than 6 hours a day
Little Brown Doggie: Dog Walking, Pet Sitting & Cat Sitting
Little Brown Doggie – Durham Dog Walking
Little Brown Doggie – Durham Cat Sitting
Little Brown Doggie – Durham Pet Care
Little Brown Doggie – Durham Pet Sitting
Little Brown Doggie – Live in Overnight Pet Sitting for the County Durham area