Live In Pet Sitting, 24hr Overnight Pet Sitting & House Sitting for the County Durham area.
---
Can a pet sitter stay at my home all day or overnight?
Yes. Little Brown Doggie offers this exact Pet Sitting Service to County Durham and potentially to other areas of North East England.
Note: Our Pet Sitting Services are subject to availability. Areas outside of County Durham may need to include travel expenses. 
Live In Pet Sitting is an alternative solution to kennels, catteries and home boarding.
Note: Little Brown Doggie do not offer home boarding pet care services.

We can stay with your pets during the day and also overnight; this is classed as a 24hr Pet Sitting Service, which means that your pets will receive exclusive pet care without needing to leave their home surroundings.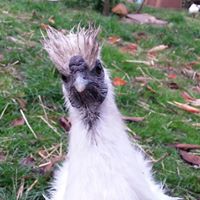 This Pet Sitting Service is ideally suited to pets who become distressed in unfamiliar living environments.
Live In Pet Sitting can also be a more cost effective alternative for pet owners who own more than one pet.
eg. If you have a variety of pets living together in the same household; dogs, cats, rabbits, fish, hamsters, chickens, snakes, horses etc…
Little Brown Doggie are a small, independent local business based in County Durham
We are fully insured, CRB checked and hold canine first aid qualification certificates.
What does the Live In Pet Sitting Service Include?
24 hour Pet Care
In the majority of cases, a pet sitter will be present for the entire duration of our stay, which means that your pet will receive exclusive attention throughout this time.
We may need to leave your home occasionally but as a general rule – we will never leave your pet alone in the house for longer than a few hours at a time.
Pet Care includes: Feeding / Watering / Walking / Exercise / Toilet Breaks  (Where applicable)
We will always try to incorporate the familiarity of your pet's normal living routine into our stay in order to make sure that they're happy and as comfortable as possible.
Basic dog walks are included in the price.
Cats can be let in and out of your home.
Litter trays can be emptied etc.
Overnight Stay


Overnight pet sitting ensures that your pet won't be left alone on evenings or during the night and that they'll have someone there to care for them when they wake in the morning or in case of an emergency. 
Where will the Pet Sitter sleep?
Any beds or spare rooms that can be available are preferred.
We can also provide our own air mattresses or bedding if necessary, so long as house conditions are suitable and that there is an area of your home that is practical for sleeping.

House Sitting & Security
In addition to looking after your animals while you're away, there are also home security benefits to our Live In pet sitting service.
As part of the service we can provide basic house sitting services in the form of plant watering, house light rotation, blinds and curtain drawing, and taking out the bins and recycling.
All of these things can be arranged in advance and can contribute to an outward sign that your home is occupied.


A Pet Service tailored to the needs and specifications of house owner and pet.
Live in Pet Sitting is a selective, specialist service which is subject to availability.
Our initial consultation / home inspection will allow you meet your pet sitter and also give you the opportunity to discuss any specific requirements that your or your pet may need.
We can arrange to arrive at your home and also leave at any time of your choosing.

---

Live In Pet Sitting, 24hr Overnight Pet Sitting & House Sitting for the County Durham area.

If you are interested in the Live In Pet Sitting Service please get in touch via the contact page
Alternatively, you can call Carla on 07736848228 and we will take your details and provide you with a quote.
Am I eligible for this particular Pet Sitting service?
Our Live In Pet Sitting Service is subject to availability.
A non-returnable deposit of 50% of cost of services will be required AT THE TIME OF BOOKING.
Spaces for pet sitting are not held open or guaranteed until payment has been received. The outstanding balance is to be paid one week BEFORE the Clients departure.
All our Pet Sitting Services are available to the County Durham area and potentially to other areas of the North East.
We may need to include additional travel expenses if you living outside of the County Durham area.
We can only provide pet care to animals who are already accustomed to living together in the same household. We cannot accept animals from other households.
Living conditions must be suitable.
We reserve the right in our sole digression to refuse our services for any reason.

It is EXTREMELY important that you inform us IMMEDIATELY if your pet becomes ill or sustains any injury, and is booked in for services with us.
Failure to keep us informed may mean we are unable to care for your pet, you may still be liable to pay for services, or you may lose any payments you have already made.

Little Brown Doggie reserve the right to cancel with immediate effect any service we have arranged for which payment has not been received within the time limits stated in the Little Brown Doggie Terms & Conditions.

Little Brown Doggie: Durham Dog Walking, Pet Sittiing, Cat Sitting and general Pet Care

Little Brown Doggie: Dog Walking, Pet Sitting & Cat Sitting
Little Brown Doggie – Durham Dog Walking
Little Brown Doggie – Durham Cat Sitting
Little Brown Doggie – Durham Pet Care
Little Brown Doggie – Durham Pet Sitting
Little Brown Doggie – Live in Overnight Pet Sitting for the County Durham area